Passionate about the Art of Living, Vincent Jeanniard & Sergio Osorio are forging the new REFUGE
From Paris to Megève and for almost 10 years, REFUGE has attained renown within the field of decoration for its unique approach to interior design.
Synonymous with a warm and contemporary style, combining elegance and originality, Sergio Osorio's know-how is all about the creation of timeless places which resemble you. Places where you and your loved ones can enjoy gathering together, can rejuvenate and simply forget about everything else.
Whilst our philosophy has its roots in the mountains, we nevertheless exercise the same enthusiasm for our projects by the sea, in the countryside or in the cities. Everywhere we compose with great care real bubbles of 'Art de Vivre.'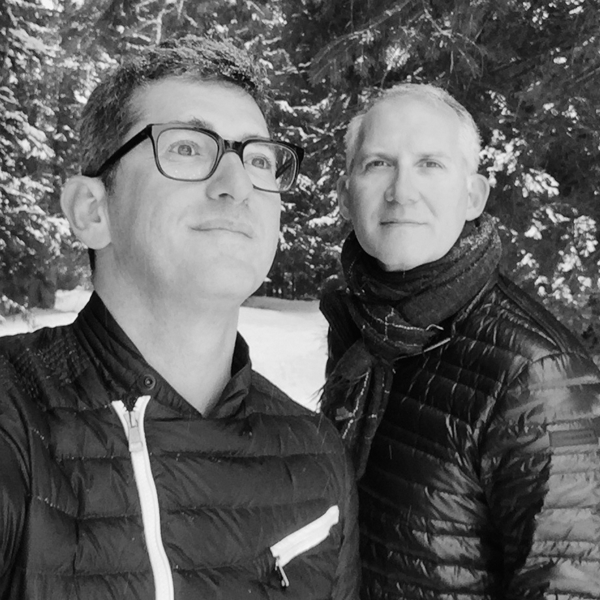 A tailor-made approach combining a sense of detail
and rigorous execution
Personalization is at the very heart of our philosophy. We adapt our mission according to your needs (from A to Z or just a layout sketch) and are constantly at your side providing support and advice, to ensure the creation of a project that is unique to you. Our work blends discussion with enjoyment whilst providing the rigor and trust necessarily required in project management.
Consequently, we initially take the time to listen and identify your needs (please be aware that we ask a lot of questions!). We start by designing the spaces based on flows, light, perspectives and your "Art of Living" while defining with you the most suitable materials. We then assist you throughout the construction phase. Finally, we select with you the perfect décor to make your chalet, house or apartment a totally unique place.
Boutique-Workshop in Megève and offices in Paris
Pay a visit to our boutique-workshop located in the centre of Megève.
Discover over 150m2 of floorspace, complete with an interior design studio, one of the finest material libraries in the Haute-Savoie area, professionals in the field of renovation as well as a boutique offering the finest brands of furniture and accessories. In this unique place, we will assist you with your entire project, from the choice of wood to the making of the curtains.
We can also meet you in our office-apartment based in the heart of Paris and organise with you either a personalized visit of the most beautiful showrooms of our partners, or of the vintage market of St Ouen.